Grand Scottish Fare Served Up Royally in Campton Hills
---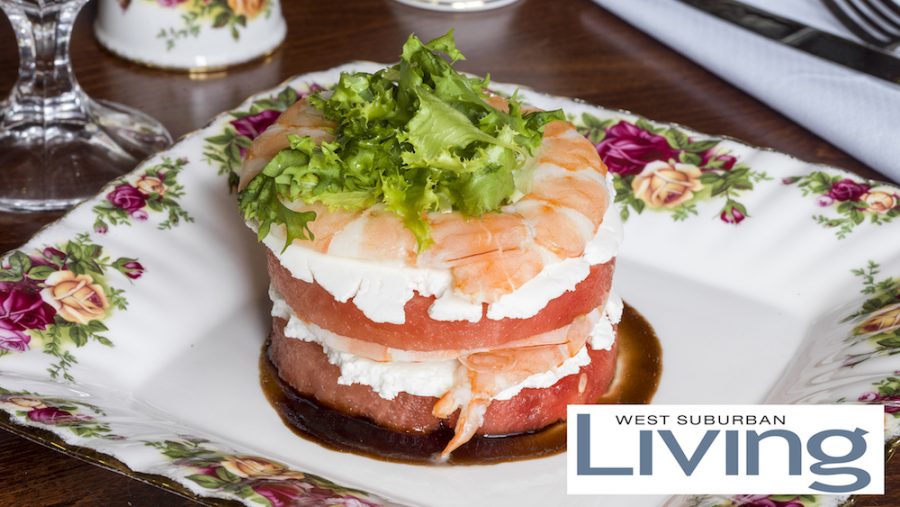 West Suburban Living – ANNE KNUDSEN
Named in honor of Balmoral Castle, the Aberdeenshire home of the British royal family, this new arrival on the Fox Valley dining scene celebrates grand old Scottish fare.
Owner Colin Smith, who hails from Perthshire and has honed his culinary skills in restaurants throughout Scotland and England, has joined forces with Executive Chef Ryan Kacenjar to create a dining experience that answers the call of the Highlands. China and crystal replicate the castle's table settings, as do murals and linens of Scottish plaid.
A pantry stocked with locally sourced produce, eggs and dairy is liberally accented with items flown in from Scotland, such as fresh-caught salmon, pheasant and wild boar. There are also British favorites like bangers & mash, Shepherd's Pie and devilled eggs. And yes, there's haggis, both as a starter and as a main course, elegantly prepared from a 150-year-old recipe that features a whiskey sauce.
If you fancy a wee dram before dinner, the bar offers 100 whiskeys, with many hard-to-find imports from the Isles.
Balmoral Restaurant is located at 40W099 Rt. 64 in Campton Hills (331 901-5224), just west of St. Charles
This article appears in the September 2018 issue of West Suburban Living