Presenting Balmoral Restaurant's 4-Course Easter Roasts To Go Dinners
Pre-Order Now. Open 11am-8pm Easter Sunday (phones open at 10am). Roasts are served until we are sold out. Call 331-901-5224 to order directly.
COURSE 1
Chicken Cock-a-Leekie Soup
COURSE 2
House-Mixed Salad with a separate dressing of your choice
COURSE 3
The choice below is all that we will be serving. Pick your choice of meat. You can mix choices.
*Roast Side of Beef
*Roast Leg of Lamb
*Roast Half Chicken
*Roast Oven Baked Salmon
*Roast Breast of Turkey
*Roast Joint of Pork
*Baked Smoked Ham
*Vegetarian Stuffed Pepper
All roast dinners are served with trays of, Scottish Herb Pudding, Roast Potato, Mashed Potato, Croquette Potato, Roasted, Parsnips, Cauliflower Cheese, Fine Green Beans, Honey Carrots,Mashed Rutabaga, Butter Peppered Cabbage, Macaroni Cheese and Sweet Green Peas.
COURSE 4
Sticky Toffee Pudding with our Whisky Custard 
Price per person is $45.
Price per family meal is $90 feeds 4 (2 Adults, 2 Children 12 and under)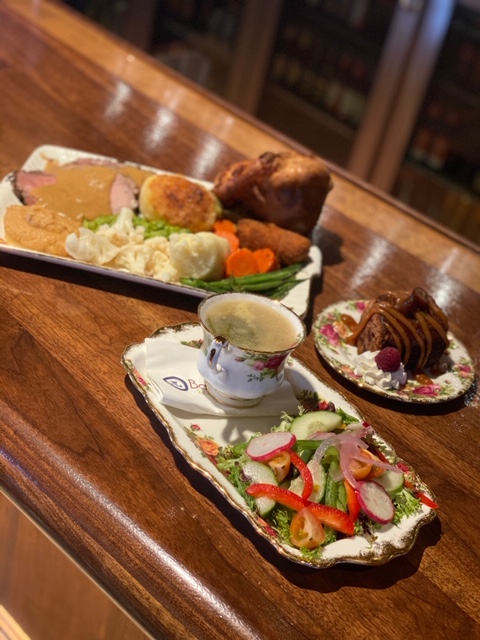 All of the Balmoral staff thanks you for supporting us, and asks that you be safe and well!
-Colin Smith (Balmoral Restaurant Owner)